Papa Murphy's is a popular take-and-bake pizza chain that offers fresh, made-to-order pizzas for customers to bake at home. Founded in 1981, Papa Murphy's has become a go-to choice for many families and pizza lovers alike. Whether you're looking for a quick and convenient dinner option or want to impress your friends with a delicious homemade pizza, Papa Murphy's has got you covered.
In this guide, we will walk you through the steps of cooking a Papa Murphy's pizza at home. We'll cover everything from preparing the ingredients to baking and serving your delicious creation. So let's get started and learn how to cook Papa Murphy's pizza like a pro!
What is Papa Murphy's Pizza?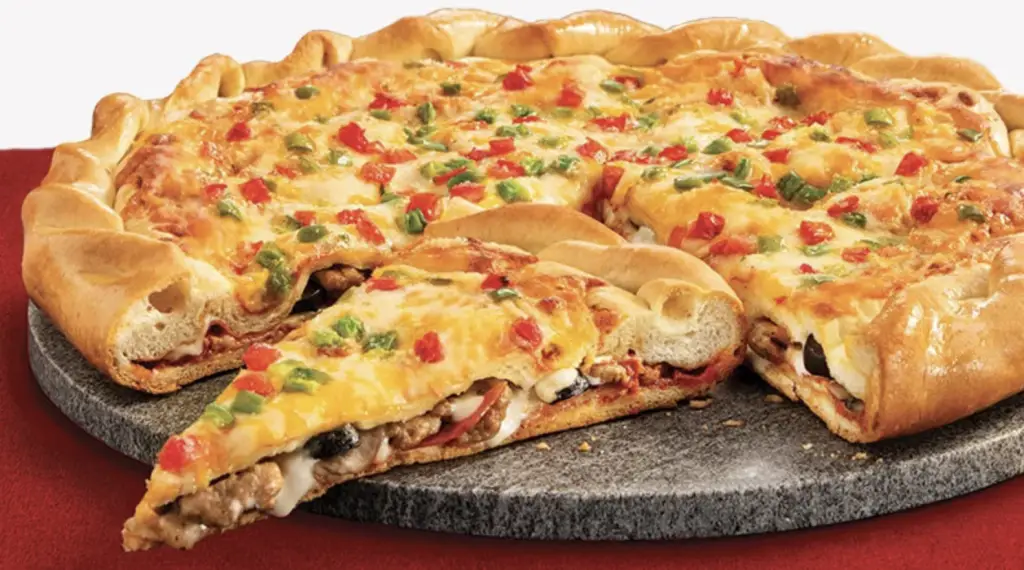 Papa Murphy's is a unique pizza chain that offers fresh, never frozen pizzas for customers to take home and bake. Unlike traditional pizzerias where you have to wait for your pizza to be prepared and cooked, Papa Murphy's takes a different approach. They make the pizzas in-store and then allow customers to take them home to bake at their convenience.
This concept not only ensures that the pizza is fresh and hot when you eat it, but it also gives customers the freedom to choose their own baking time. This means that you can have a hot, delicious pizza ready for dinner without having to wait for it to be delivered or pick it up at the store.
Types and sizes of Papa Murphy's Pizza
At Papa Murphy's, you can find a variety of pizza options to suit your preferences. They offer different types of crusts, such as original, thin, and stuffed, and a wide range of toppings to choose from. Some popular choices include their signature Cowboy pizza with pepperoni, sausage, mushrooms, and olives or the classic Hawaiian pizza with ham and pineapple.
Papa Murphy's Pizza Nutritional Facts
Papa Murphy's also offers different sizes of pizzas, including the large family size, medium, and mini. The large family size is perfect for feeding a crowd or for having leftovers to enjoy later.
How to Cook Papa Murphy's Pizza
Cooking a Papa Murphy's pizza is simple and easy. Here are the steps you need to follow:
Preheat your oven to 425°F (218°C).
Take the pizza out of the refrigerator and remove it from its packaging.
Place the pizza on a baking tray or directly on the oven rack.
Bake for 12-18 minutes, depending on the type of crust and toppings you have chosen.
Check the pizza periodically to ensure it is cooking evenly.
Once the crust is golden brown and the cheese is melted, your pizza is ready to be served.
Let it cool for a few minutes before slicing and serving.
How long to cook Papa Murphy's Pizza
The cooking time for Papa Murphy's pizzas may vary depending on the size and toppings. However, as a general rule, most pizzas take around 12-18 minutes to cook in a preheated oven at 425°F (218°C). It is essential to check the pizza periodically and adjust the cooking time accordingly.
Tips for a Perfect Papa Murphy's Pizza
Always preheat your oven before cooking the pizza to ensure even baking.
For a crispy crust, place the pizza directly on the oven rack. For a softer crust, use a baking tray.
Experiment with different toppings and combinations to find your favourite Papa Murphy's pizza.
Use a pizza cutter or sharp knife to slice the pizza for best results.
If you have leftovers, store them in an airtight container and reheat in the oven for 5-7 minutes at 375°F (190°C).
Additional Tips for Pizza Lovers
If you're a true pizza lover, here are some additional tips to take your pizza experience to the next level:
Get creative with your toppings and try unique combinations like BBQ chicken or spinach and feta.
Invest in a pizza stone to achieve that perfect crispy crust at home.
Make your own pizza dough from scratch for a truly homemade experience.
Don't forget to pair your pizza with some delicious sides like garlic bread or a fresh salad.
Try different sauces, such as pesto or alfredo, for a change in flavour.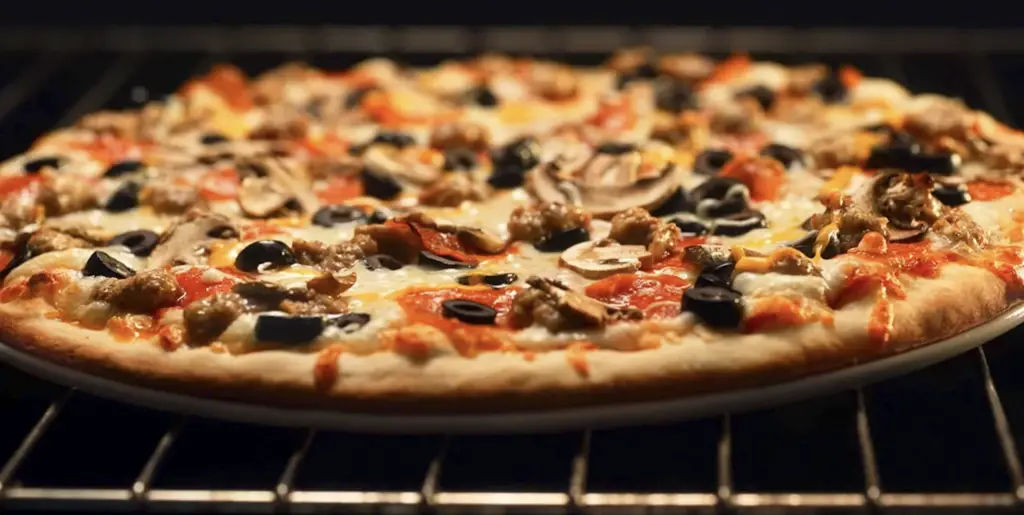 Preparing the Ingredients
Before you can start cooking your Papa Murphy's pizza, you'll need to gather all the necessary ingredients and tools. The good news is that most of the work has already been done for you by Papa Murphy's, as their pizzas come pre-made with fresh dough and quality toppings. Here are the things you will need:
Your chosen Papa Murphy's pizza
A baking tray or pizza stone
Pizza cutter or sharp knife
Oven mitts or kitchen gloves
Optional toppings of your choice (such as extra cheese, veggies, or meats)
Now that you have everything you need, it's time to preheat your oven. The recommended temperature for Papa Murphy's pizzas is 425°F (or 218°C). Preheating your oven will ensure that the pizza cooks evenly and at the right temperature.
Baking Your Pizza
Once your oven has reached the desired temperature, it's time to bake your pizza. Follow these steps for a perfectly cooked Papa Murphy's pizza:
Take the pizza out of its packaging and place it on the baking tray or stone.
If you're adding any extra toppings, now is the time to do so. Make sure not to overload your pizza as it may affect the cooking process.
Carefully place the pizza in the oven and set a timer for 12-18 minutes, depending on the size of your pizza. Papa Murphy's provides specific baking instructions based on each pizza's size, so make sure to check those as well.
While the pizza is baking, keep an eye on it to make sure it doesn't burn. You can also rotate the tray half-way through to ensure even cooking.
Once the timer goes off, use oven mitts or kitchen gloves to take out the pizza from the oven and place it on a heat-safe surface.
Let the pizza cool down for a few minutes before cutting and serving.
And there you have it – a freshly baked Papa Murphy's pizza that's ready to be enjoyed!
Serving Suggestions
Now comes the most exciting part – enjoying your delicious pizza! There are many ways to serve a Papa Murphy's pizza, depending on personal preferences. Here are some serving suggestions:
Serve hot with a side of dipping sauce, such as marinara or garlic butter.
Pair it with a salad or some fresh veggies for a balanced meal.
Cut the pizza into smaller slices and serve as an appetizer at a party or gathering.
Reheat leftovers the next day for a quick and tasty lunch option.
Whichever way you choose to serve your Papa Murphy's pizza , it's sure to be a crowd-pleaser. The best part is, you can customise the toppings and make each pizza unique to your taste buds.
Conclusion
Papa Murphy's take-and-bake pizzas are not only convenient and easy to cook, but they also offer a great alternative to store-bought frozen pizzas or expensive delivery options. By following these simple steps, you can cook your favourite Papa Murphy's pizza in the comfort of your own home and impress your family and friends with your cooking skills. Now that you know how to cook a Papa Murphy's pizza, why not try it out for yourself?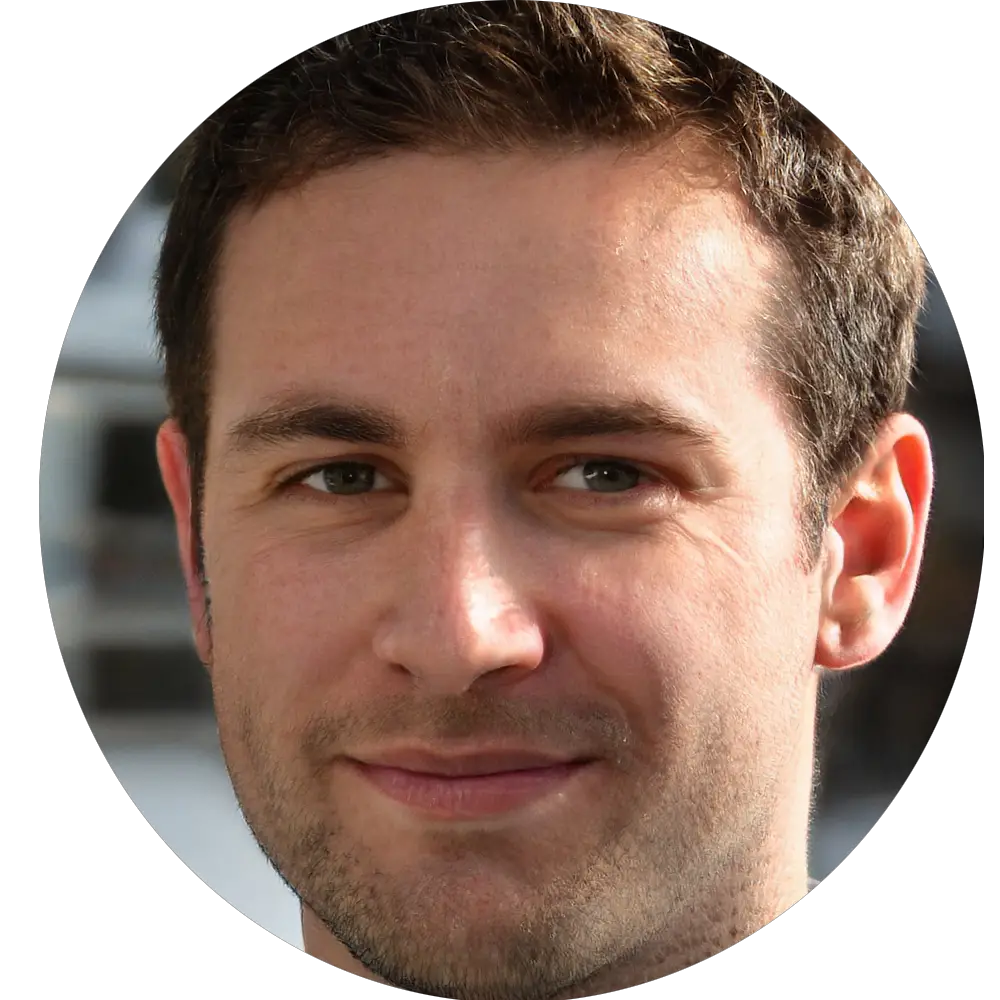 James Burney is the founder of Acadia House Provisions is a restaurant that with local & upscale dishes and high-quality kitchen supplies and food products. James was born and raised in Maine, and he has always been passionate about cooking. After working in a number of prestigious restaurants he started Acadiahouseprovisions.com with the goal develop into a comprehensive information site specializing in cooking and cuisine. His goal is to make it easy for people to cook delicious meals at home without spending a fortune.